Every Friday, I take my favorite "picks" from my week on the web and post them here for you to enjoy. But first, here is a quick recap of this week's posts on ToriAvey.com– just in case you missed them. 
FAMILY FUN: BUILD A MINI SUKKAH FOR SUKKOT
Celebrate the Jewish holiday of Sukkot by building an edible mini sukkah with your kids!
JOAN HAMBURG RADIO INTERVIEW – 9.22.11
On my East Coast Media Tour, I had the privilege of talking with legendary New York radio host Joan Hamburg. Listen to the interview by clicking the link above!
VEGETARIAN STUFFED GRAPE LEAVES
How to make delicious Vegetarian Stuffed Grape leaves with rice, herbs, lemon and pine nuts. Includes a step-by-step tutorial.
Root vegetables, warm spices, a touch of cayenne, and a secret ingredient with tons of flavor. Perfect for Sukkot!
Autumn is here! Celebrate the season with my Pumpkin Spice Cake, and learn about the history of this glorious orange squash.
TORI'S WEEKLY WEB PICKS
Here are some of my favorite picks from the web this week.
PINTEREST.COM
I recently joined Pinterest, a cool new site where you create "pinboards" with your favorite stuff from around the web. I'm digging it so far; it's kind of like "a room of one's own" on the web. If you're on Pinterest, come find me here!
AMERICA'S TEST KITCHEN: HOW TO MAKE SRIRACHA
Spicy, garlicky, delicious sriracha is one of my all time favorite condiments! I've always wondered how to make it from scratch. America's Test Kitchen cracked the code for us. Yum!
OUR BEST BITES: SINGLE SERVING PIE IN A JAR
I learned about this post from my friend Kim at Mommy Knows, who made her own super cute apple version. These are perfect for autumn, and they'd make great host gifts for all those holiday parties you know you'll be attending soon! I might hand these out at Thanksgiving as a take-home treat for my guests.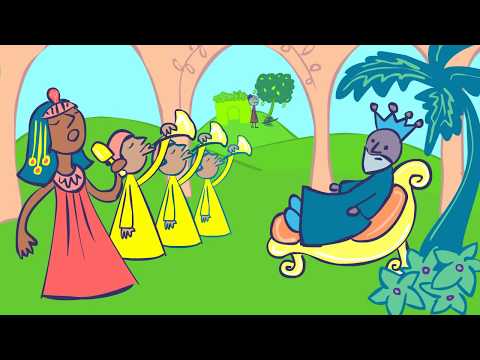 Sukkot started this Wednesday evening– one of the happiest Jewish holidays. We live in huts, have parties, wave a lulav and etrog around and eat tons of food. And yet, we read the sometimes depressing Book of Ecclesiastes (starring King Solomon) during Sukkot– which doesn't seem to fit the celebratory feel of the holiday. In this video, Israeli singer/songwriter Hadara Levin-Areddy connects the dots, singing about sadness, joy, and what's new under the sun.
COMMENT OF THE WEEK
This comment came in on Facebook from blog reader Hannah on my Pumpkin Spice Cake recipe:
Made the cake and it was delicious, even my daughter who is a picky eater loved it!

Nothing better than satisfying a picky eater! I should know… my stepdaughter is the ultimate. When I find a new recipe she likes, I feel like I've won a medal! 😉

Shabbat Shalom everybody! Have a great weekend and a happy Sukkot!
Tori xo